Our History
The ranch has a fascinating history and is known as one of the first guest ranches in Colorado. During the late 1880's it was a colorful stage coach stop between Fort Collins, Colorado, and Laramie, Wyoming. Incoming guests had to chance Indian confrontations and the rates were only $8.00 per week! Now Indian hostilities are nonexistent, but the Western character of the ranch remains.
While the old buildings have been modernized, we have done everything possible to maintain their historical integrity. You will enjoy stepping into the past. For example, the old post office cabinet still stands in the lodge office, just where it stood in the 1890's. Much of the furnishings in the lodge and cabins are those from the ranch beginnings. You'll also see the old wagons, buggies, sleighs and implements used years ago. And yet, the ranch has all the conveniences you could wish for. Cherokee Park Ranch is a great place for those who appreciate antiques and western memorabilia.
"The reality matched the photos and more. However, what makes this ranch so brilliant is the Prince family. The owners Dr. Dickey Prince, Christine, Townsend, Caree and the others lead from the front working tirelessly to make sure that everything; accommodations, catering, rides, entertainment etc. are of the best."
JAMES J, MONTANA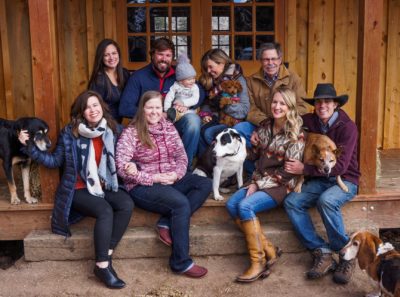 Our Family
We are Dickey, Christine, Thomas, Skye, Harrison, Hartley, Elise, Townsend, Caree, Pippa, Roanie, Emeline and Joshua. We describe ourselves as the "guests that never went away." After vacationing at Cherokee Park Ranch for four consecutive years, we purchased the ranch in 1996 and made it our home. Read more about this journey in Becoming a Dude Rancher. Hailing from Knoxville, Tennessee, we employ heartfelt Southern hospitality at our ranch, and for over a decade have invested lots of time and energy into making our place special for you and your family. We invite you to experience a true Western adventure at our Northern Colorado guest ranch.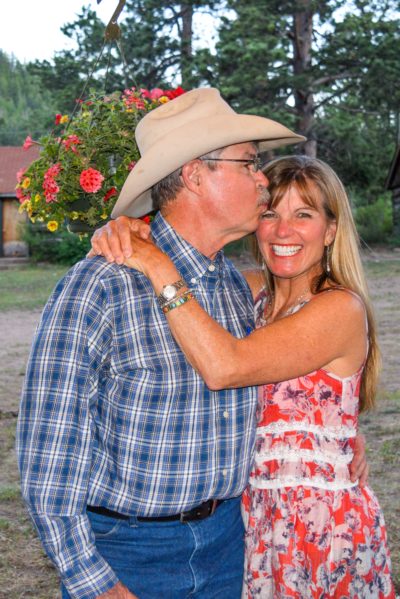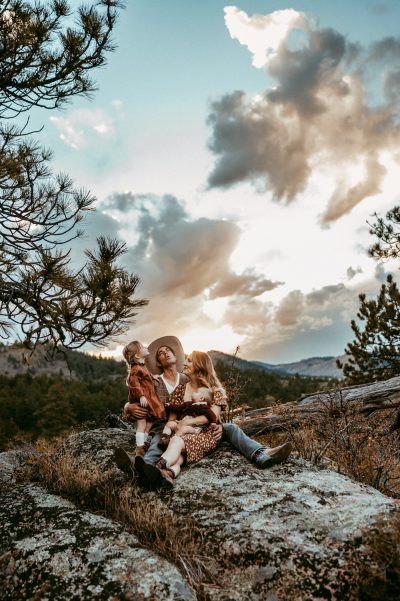 After eleven years of pro rodeoing in the events of tie-down roping and saddle bronc riding, Townsend returned to the ranch and fell in love with a pretty blonde-haired, blue-eyed girl next door, Caree Schrader.  In the fall of 2013, Townsend and Caree were married on her family's cattle ranch across the road from our ranch in a beautiful Western setting.  Townsend and Caree are fulfilling their lifelong dreams of owning and operating a cow/calf operation at Trails End Ranch and integrating it into the program at Cherokee Park Ranch.  Townsend has spent his entire life riding horses and studying the styles of many clinicians, such as Buck Brannaman. Every colt born on Cherokee Park Ranch is started by Townsend from foundation to completion.  This allows our guests to observe, learn and experience natural horsemanship first hand.
Caree grew up raising cattle on Trails End Ranch.  Not only is she handy with a horse, but extremely talented with a camera.  Caree takes all the photographs/videos you will find on our website & our social media.  You will get to know Caree very well as she is always out and about around Cherokee Park Ranch with her camera slung around her neck and two little girls at her side. They have two beautiful daughters, Pippa & Roanie! Townsend and Caree bring a fresh, new, vitality to Cherokee Park Ranch.  Our guests are loving working with them and their cattle!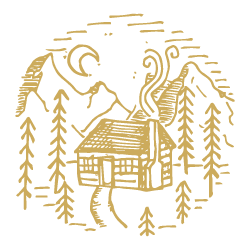 All-INCLUSIVE FAMILY VACATION FUN
FEATURED ACTIVITIES