Cherokee Park Ranch in Livermore is the premier Colorado horseback riding vacation destination offering a fine herd of 130 horses to assure your riding enjoyment. Horseback riding here is truly a non-stop favorite – you pick and choose what type of riding you would like to do each day.
Whether you were born in the saddle or have never mounted a horse, the ranch will meet your riding needs and exceed your expectations. All rides are catered to each guest's enjoyment. You will see the sights and lope through grassy fields without feeling crowded.
Over 100 quarter horses (NO leased horses)

Half-day or all-day rides every day

We welcome riders of ALL ability from never-touched-a-horse to born in the saddle

Pony rides for 2-5 year olds

Not only will we meet your riding expectations, we will EXCEED them!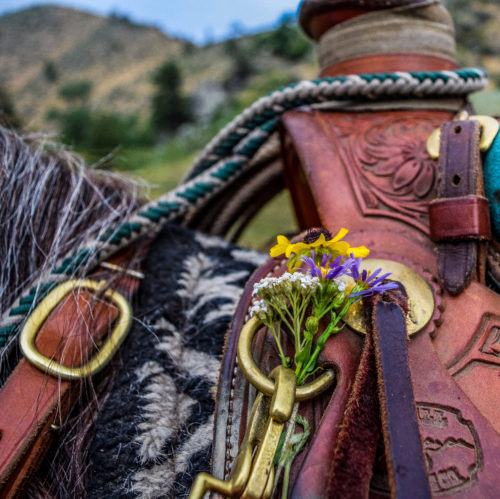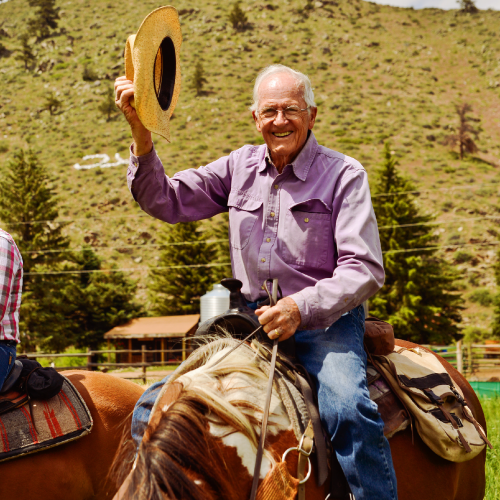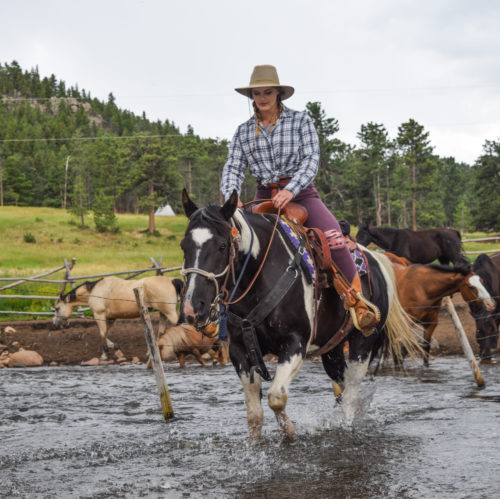 Each evening our Head Wrangler comes around to your dinner table to find out what type of ride you want to do the following day. You can choose to take a morning and/or afternoon ride with lunch at the ranch. Or, we'll pack your lunch and you can hit the trail for the day enjoying a picnic along the trail. You pick the speed for each day (i.e., slow, medium, or fast), and we'll put in a group with similar riders. We KNOW that spending your riding nose-to-tail can be the most boring type of riding there is! That's why we cater each ride to each guest! Whether this is your first time mounting a horse or you've ridden your entire life, we'll exceed your expectations of a Colorado horseback riding vacation and then some!
THE CORRAL
Each morning our wranglers run our 130-head horse herd into the corral. They are fed, groomed and tacked up all before breakfast. Feel free to head down with your hand-delivered cup of coffee and watch from our benches. Your rides will leave and return into the corral each day.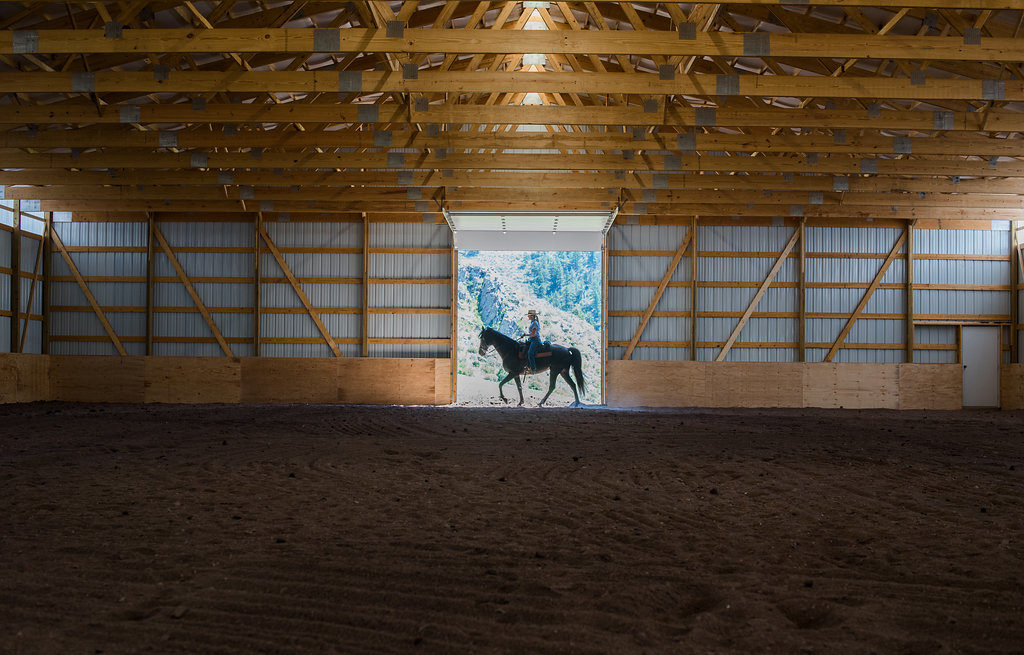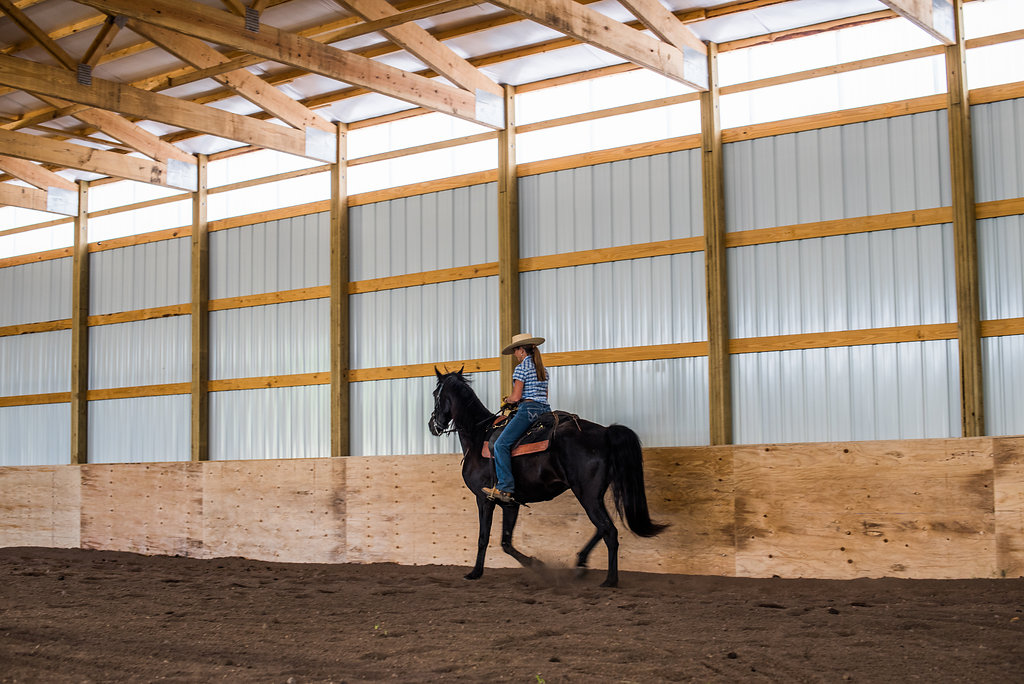 Colorado is known for its sunshine, but even if the weather turns to showers for a few hours, you can still continue your horseback riding vacation in our new indoor arena. It's the perfect place to work on some of your horsemanship skills, while staying out of the elements.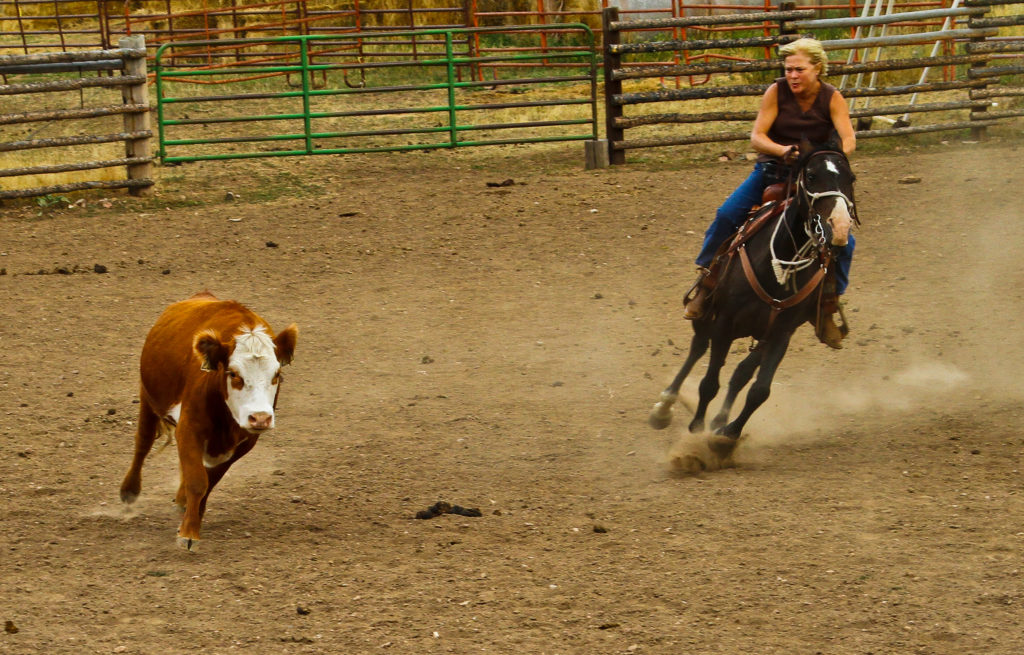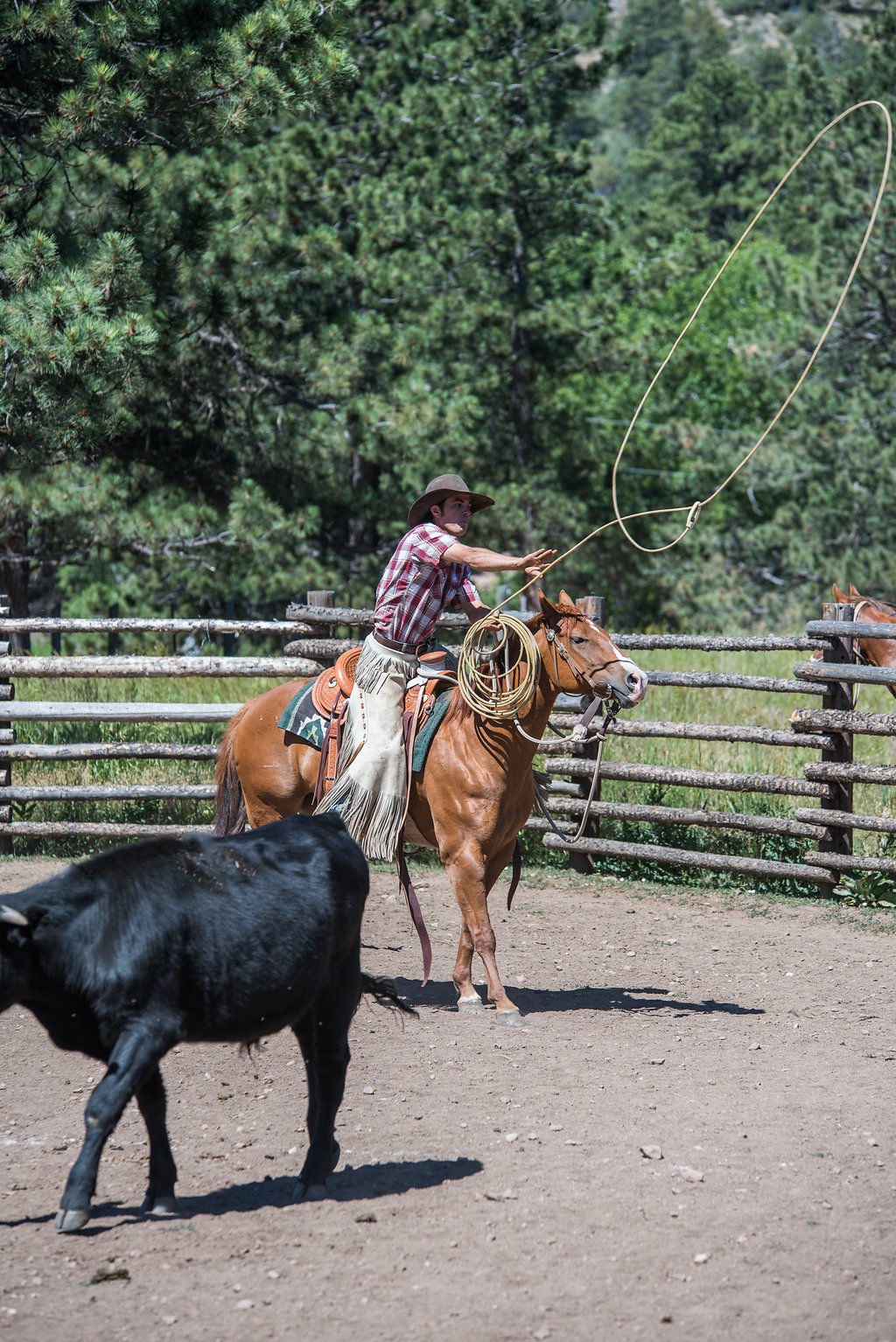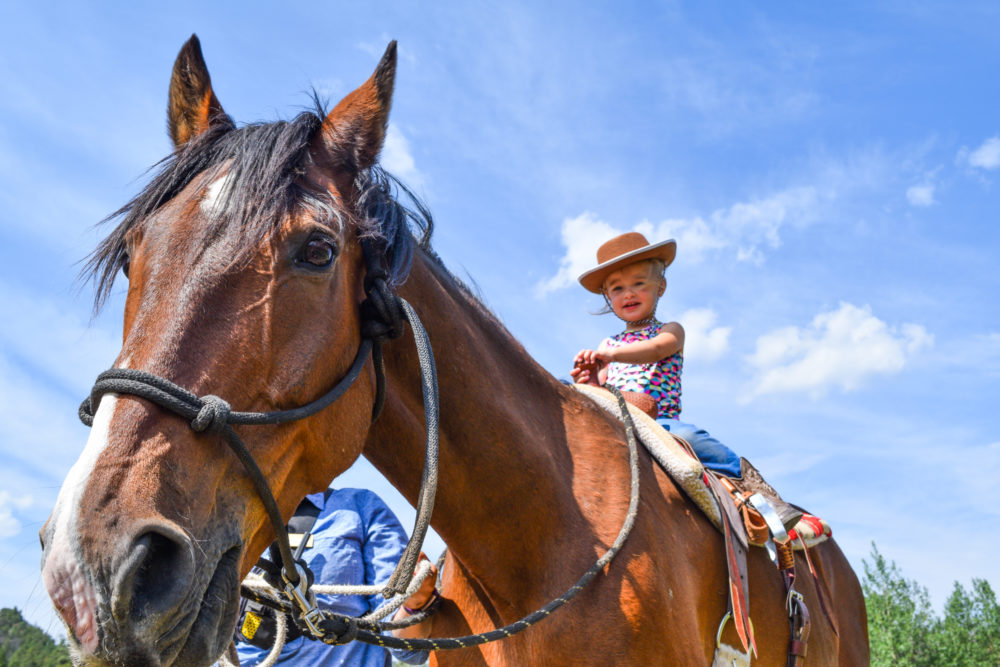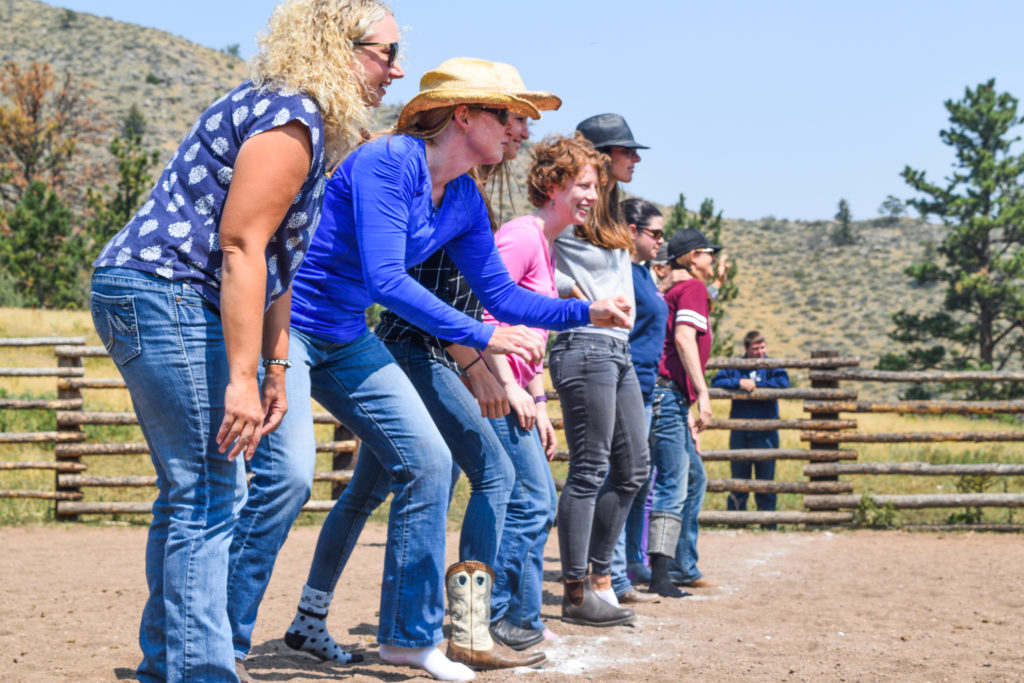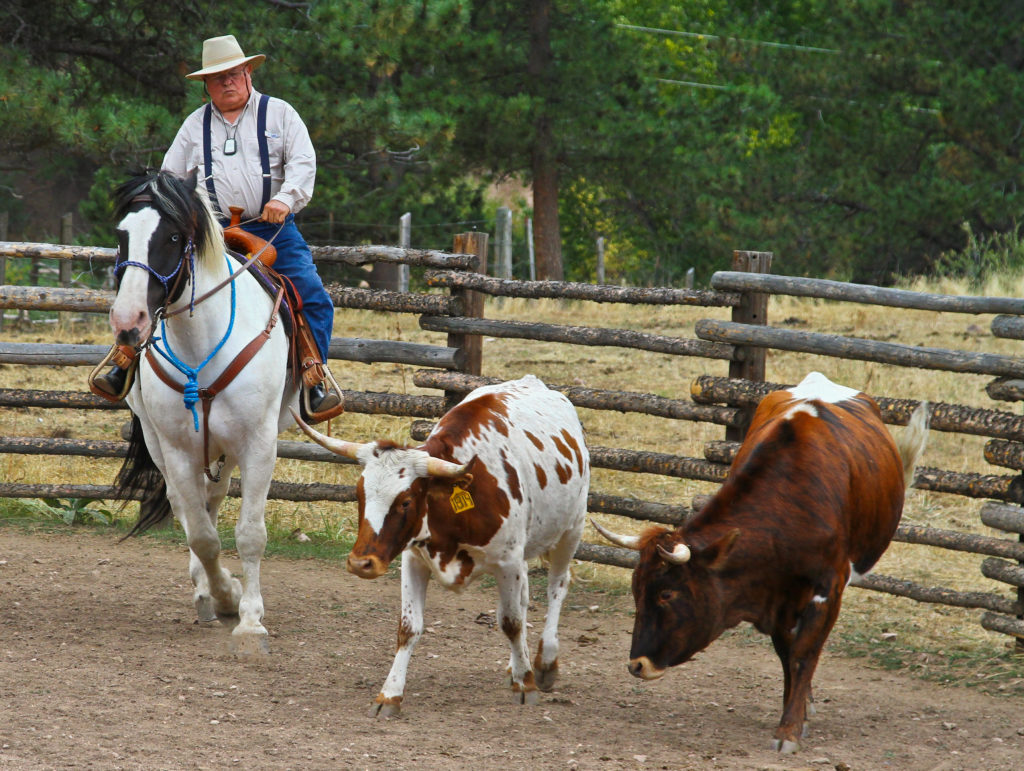 We use our arena for many great western activities! Come try your hand at team penning in our arena, where you will wrangle up cattle. If you're looking for instructional riding, we will start here! On Friday, showcase your riding at our Rodeo! When the sun sets, we have lights that light up the arena for a little game of kickball!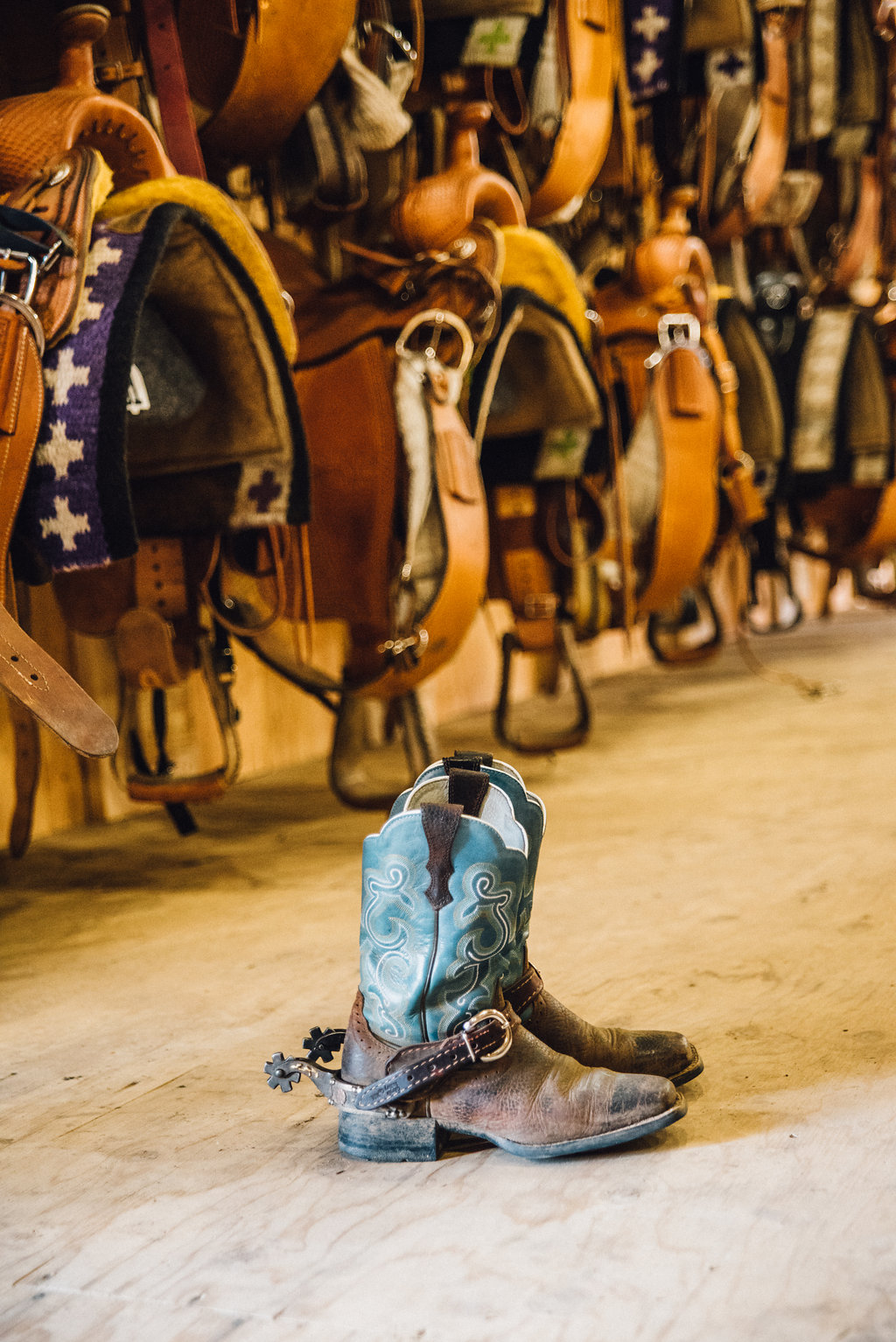 Meet the Herd
As a guest at our ranch, you will be assigned a horse for your week's stay. Each horse has has his or her own unique features and personality – as the week goes on, you will get to know all of these traits! We bred many of the horses at the ranch, so you will see a lot of siblings in the bunch. You might also notice that it is common for horses to find a best friend(s) and stick with them. Take a look to find your favorite!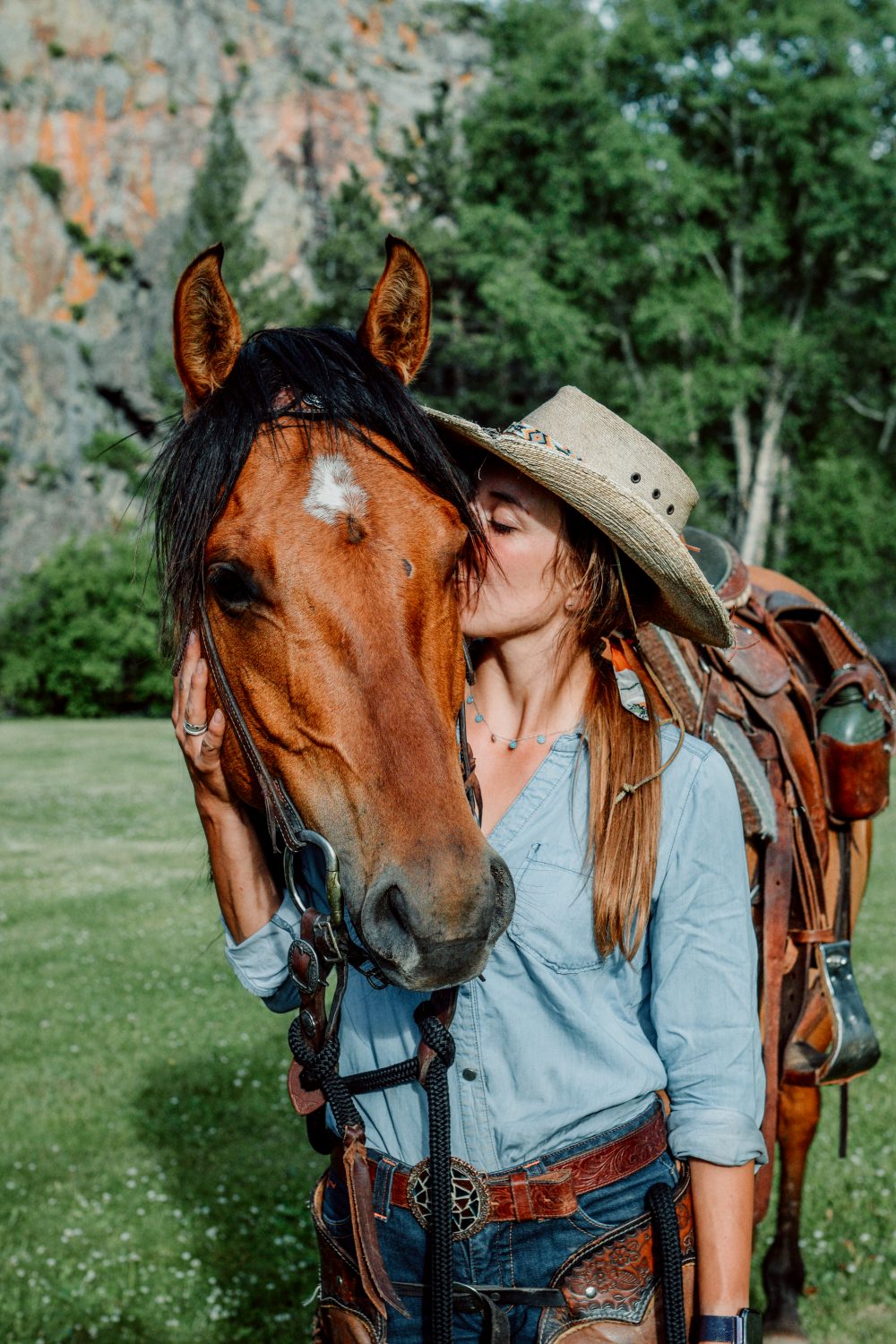 Horse Retirement
With a herd of 135+ horses, it is our duty to constantly be evaluating each horse to determine if their specific health needs, dietary requirements, and happiness are being met at our ranch. When we decide a horse is no longer a good fit for our program, we reach out to Drifters Hearts of Hope Horse Rescue. DHOH is a non profit organization dedicated to rescuing and rehoming horses and we are so blessed to be partnered with such an incredible group. Our horses are like family and their happiness is of the utmost important to us. With the help of DHOH, we can ensure every horse is in a loving home and we can follow along on their new journey.

YOUR QUESTIONS ANSWERED
HORSE PROGRAM FAQ
We get over 2000 applications to work at Cherokee Park Ranch every year, so each of the 23 staff members we pick are extremely special. We spend lots of time picking the individuals to ensure that they are going to take the best care of our guests and treat the ranch as their own. They are truly the best part of the Ranch, and really become more like an addition to your family by the end of the week.  Our wranglers not only exemplify outstanding horsemanship skills, but they are all certified CPR and First Aid card holders. They are mature, responsible, and personable and we know they will make each ride here a safe and memorable experience. Our crew comes together to deliver the best dude ranch horseback riding vacation you've ever experienced.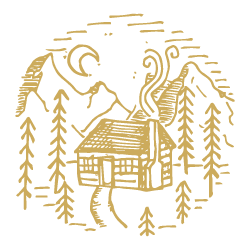 All-INCLUSIVE FAMILY VACATION FUN
FEATURED ACTIVITIES