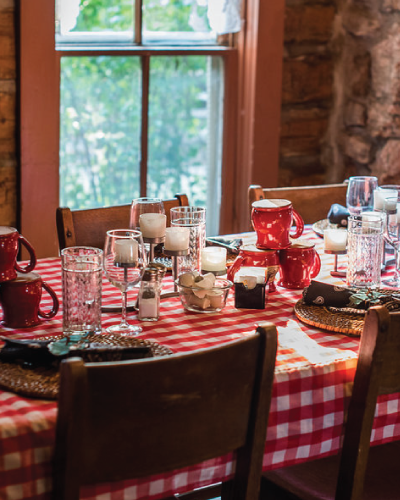 HOME-COOKED MEALS
Western Hospitality
Pull up a chair at our table for some Colorado dude ranch dining on your outdoor family vacation! All of our meals are designed to satisfy all cowboy appetites, both hearty and light. We boast splendid home cooking served family style, and we will not neglect your sweet tooth.
AUTHENTIC, WHOLESOME, DELICIOUS
A TASTE OF OUR MENUS
Ride in hay-filled trucks, watch the sun set into the mountains, and enjoy everything an outdoor dude ranch family vacation in Northern Colorado has to offer. Stars appear one-by-one and constellations begin to form. Nighthawks soar overhead and coyotes yip in the far distance.
Enjoy s'mores and hot chocolate by the campfire while the ranch entertainers play the guitar, violin ,and banjo. You can request your favorite cowboy songs and clap your hands in rhythm to the tune. It's an evening the whole family will surely enjoy.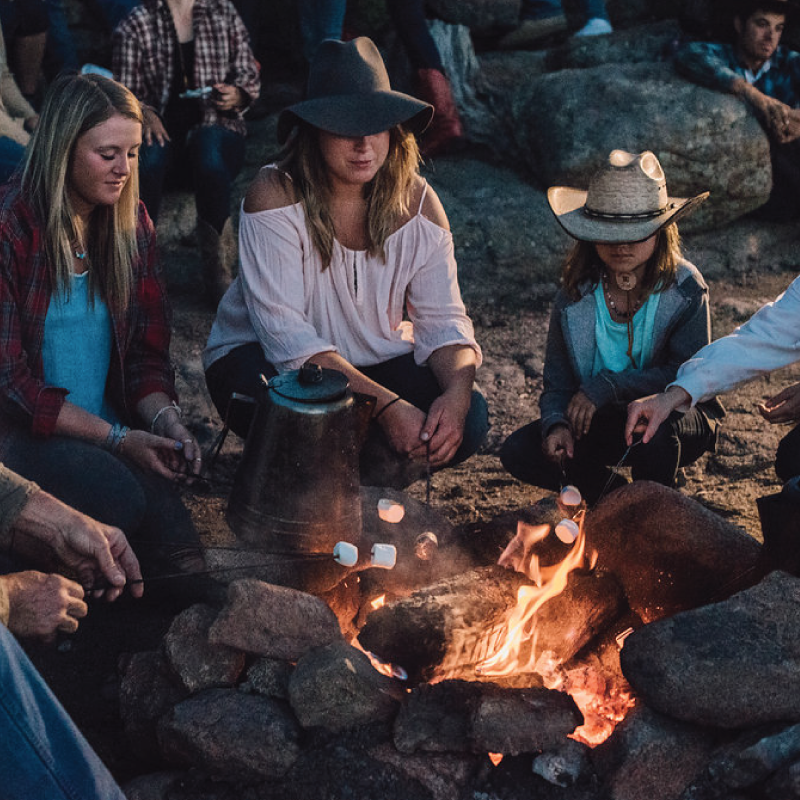 "The food was outstanding. Every meal was different and well planned. Fruit, veg, tasty burgers, cook outs, hot cookies in the jar, coffee, and more. I was impressed the kitchen fed 50 of us with hot fresh tasty meals so wonderfully."
ROSS T., LONDON