Porcupine Cabin
The Porcupine Cabin truly has a cozy, mountain-getaway feeling.
Sitting area with electric fireplace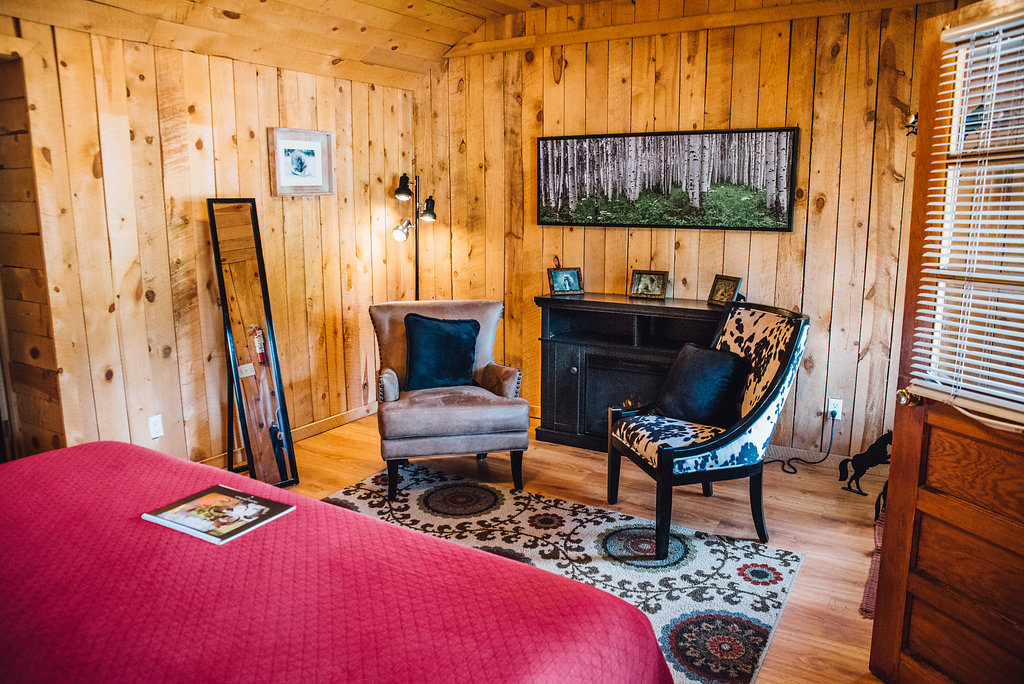 The main bedroom has a comfy king size bed, an electric fireplace, and a relaxing sitting area. The Porcupine Cabin has fantastic views of the meadow and corral and is wonderful for honeymooners and grandparents. There is a very spacious full sized bathroom. The front porch swing is a great spot to sit and relax with your morning coffee as you watch the horses stampede into work.
VIEW OTHER ACCOMMODATIONS
Our Historic Lodge (#8) has four spacious private suites
The Birdhouse Cabin (#5) has four cozy individual private rooms
The quaint Pawnee Cabin (#3) is situated next to a peaceful creek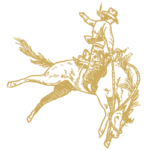 All-INCLUSIVE FAMILY VACATION FUN
CHEROKEE PARK RANCH ACTIVITIES