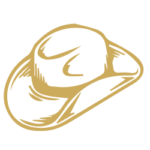 We always say, "Come as strangers, leave as family," and promise that as a guest, Cherokee Park Ranch will forever hold a special place in your heart.
In fact, 86% of our guests are returns!
"Amazing Experience"
"I knew I had picked the right vacation when one day into the trip, my kids had never asked for their electronics to play with (and by the end, the still had never asked). Our family of five enjoyed amazing views by horseback and nonstop adventures at the ranch. There was so much to do that we slept very well at night. You get to determine the pace you want to go-you can sit in a rocking chair on the front porch all day or horseback ride into the wilderness all day. My kids met some similarly aged kids while there and had a great time going on adventures with them. The staff and ranch owners were genuinely happy to make this a great vacation for us."
-TOM R., HUDSON
"My Favorite Place in the World"
"I can not say enough about how wonderful it is to stay at Cherokee Park Ranch. The ranch is a quaint and cozy place to stay. The cabins are kept clean and tidy. The staff is wonderful!! From your fist contact to the last goodbye every single person working at the ranch is so friendly and helpful. Cherokee Park is like going to summer camp. Everyone immediately makes you feel at home. The horses are in good shape, and there is a horse for every rider no matter what your skill level. The Wranglers know what they are doing, put safety first and they are friendly and talkative. If you don't want to ride all day every day the ranch always has an alternate activity for each day. If you want to ride all day every day you will be in heaven! From cabins, to meals to riding everyone at the ranch makes sure you have an outstanding vacation, worth every penny. You won't want to leave. I can't wait to go back!"
-HOLLY, NORTH CAROLINA
"One of the Best"
"14 dude ranches in 14 years…We enjoy new ranches each year to meet new owners, people and see new scenery. The owners and staff were excellent. Horses and riding were superb and they accommodated each rider perfectly. The loping was outstanding along with beautiful scenery, cookouts, and great wranglers, friendly staff…we just might go back to Cherokee Park Ranch!"
-MICKIE, ARIZONA
"Best Vacation Ever"
"This is the best vacation I have ever had. My husband and I were thrilled by every aspect of the trip — and our teenage daughter can't stop thanking us for taking her to visit. (Really!!!) The setting, the horses, the activities, the accommodations, the food, the other guests, and most of all the owners and employees made this a memorable and wonderful vacation for us all. Thank you to everyone at Cherokee Park Ranch for making our stay wonderful!
(And I miss my horse Pumpkin!)"
-ELIZABETH A., CALIFORNIA
"Wonderful, wholesome and life-changing"
"1My teen daughter has traveled to many places with her Nana, but your ranch by far, was her favorite vacation ever! This was a wonderful, wholesome and life-changing experience for her! When I picked up my daughter from the airport, she was missing the ranch already. At home, we bought a big stuffed animal horse that she named "Measles"! We printed many of the beautiful photos she took and made her room look ranch-like. She would love to return and/or work there someday. At Cherokee Park Ranch, she discovered how connected she is to the outdoors, horses, mountains and adventure….fly fishing, hiking, white water rafting, square dancing, games with the kids… Delicious home-made food everyday. She made friends from around the world and still keeps in touch with them. Over a year has past since her visit and she still talks about it."
-KAREN, OHIO
"Cherokee is now #1 for us"
"My wife and I were at Cherokee Park Ranch Aug. 2016. What a ranch vacation. It can't get any better. We have been to six other ranches and Cherokee has a combination of all the scenery of the other ranches – river crossings, Aspen groves, open flat and hilly grassland, wilderness, hills, rock  cliffs. The Prince family is so nice and they know their stuff. The wranglers and all  the hired help are very friendly, helpful, and good at what they do. Good horses,  nice cabins, and plenty to eat. I could have stayed 2 weeks. If you want to ride  fast then this is the place to be – I haven't ridden that fast that often since I was a kid – or you can do walking rides, your choice. Different trails every day. The other six ranches that we went to were great, but Cherokee is now #1 for us"
-DOUG & SANDY, PENNSYLVANIA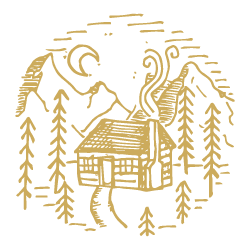 All-INCLUSIVE FAMILY VACATION FUN
FEATURED ACTIVITIES
CONTACT US TODAY
Book Your Next Vacation!