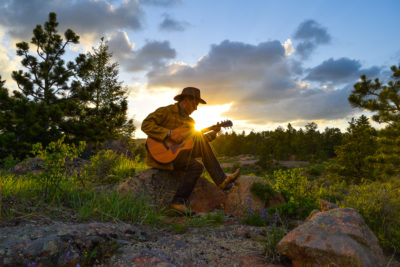 Some nights are pure entertainment as local musicians strum their guitars, and you dance the night away at our barn dance, others are more relaxed as you roast marshmallows on the campfire after a hayride. Our wide range of activities makes Cherokee Park Ranch the best family vacation in Colorado for both kids and adults! Every activity is totally optional, and you are always welcome to just relax on the porch under a blanket of stars in the night sky.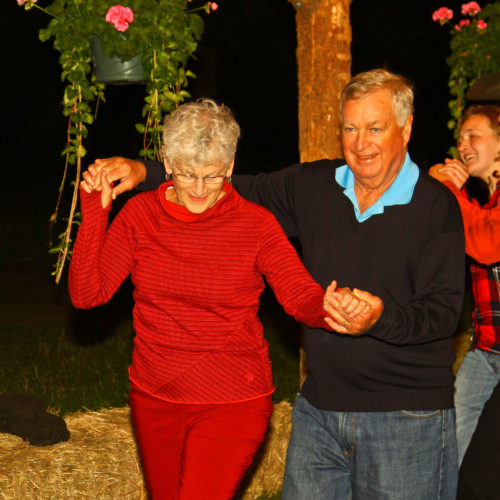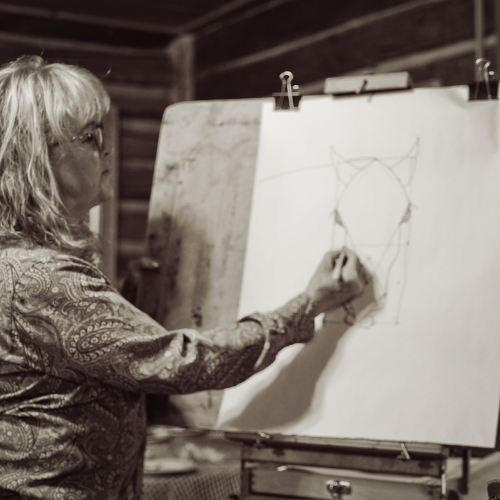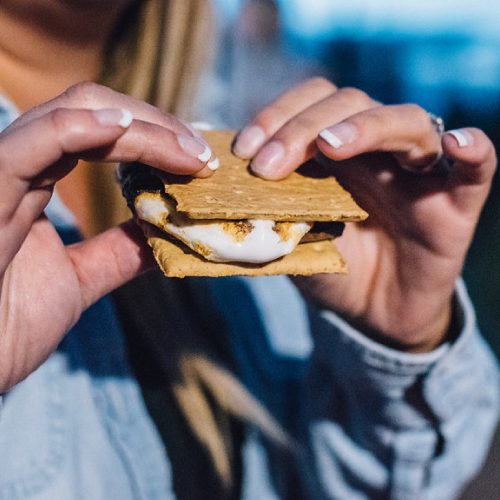 ACTIVITIES AFTER THE SUN GOES DOWN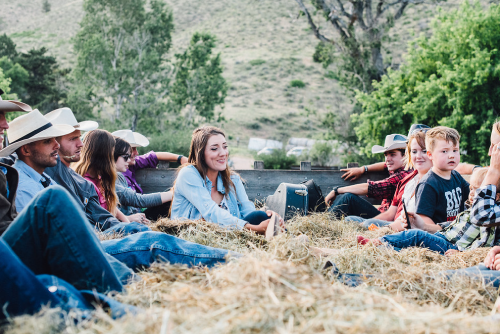 Ride up to Prairie Divide in hay-filled trucks and watch the sun set into the mountains. Stars appear one by one and constellations begin to form. Nighthawks soar overhead and coyotes yip in the far distance.
Enjoy s'mores and hot chocolate by the campfire on your Colorado western vacation while the ranch entertainers play the guitar, violin and banjo. You can request your favorite cowboy songs and clap your hands in rhythm to the tune. It's an evening the whole family will surely enjoy.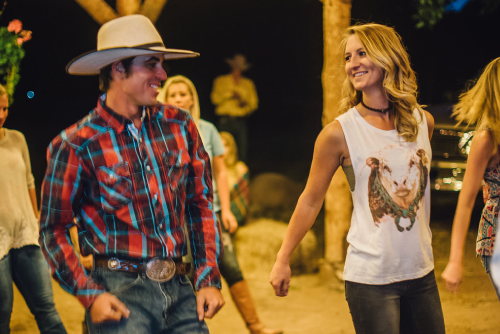 Put on your dancing boots and a fun dress or shirt and come join us for an evening of "boot, skoot, & boogie". Our friendly square dance caller, Roger, will give you all the instructions you need to dance the night away for an unforgettable western vacation experience. He will teach you many dances in traditional square dance style, line dancing style, and allow you time to just free style!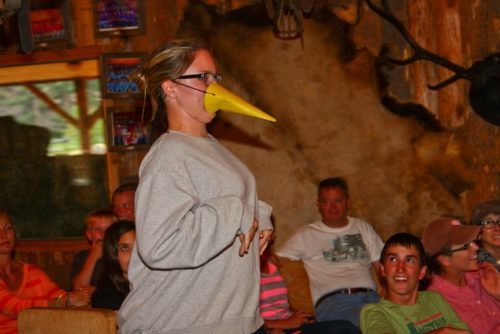 Our goal is to keep your family entertained and having fun. Our dedicated staff puts on a show for you showcasing their talents, musical skills, and their good sense of humor. You will never forget the staff that made your western vacation so special, especially not after this night. We will also be awarding the winners of our rodeo events at the staff show!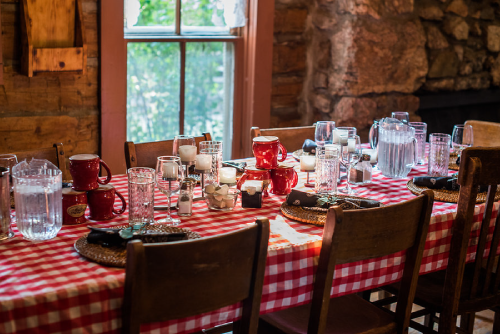 Relax and sip on a glass of wine in the dining room while our professional artist neighbor, Amy Brackenbury, guides you in an art lesson. Laugh along with her as she teaches you step by step to draw your very own horse! This is a great night to unwind and enjoy some family time while learning a new skill! On Wednesday evening, Amy invites everyone to take a car ride over to her home to view her absolutely stunning house  and art gallery.
"My daughter loved the art class from Amy Larson. She taught us all how to draw a great horse profile. Our mountain top campfire, sing-a-long hayride had hot coffee, smores and a full moon with a clear sky!!"
IRENE, TEXAS
We have plenty of other activities for you to enjoy, from table tennis to a round of 'h.o.r.s.e' on our full sized basketball court. Our rec hall is also open 24/7 and stocked full of fun games for everyone to enjoy. We have foosball tables, an air hockey table, a piano, and plenty of cozy chairs to relax on under the shaded deck.

The Birdhouse Cabin (#5) has four cozy individual private rooms
The Beaver Cabin (#1) has a cozy and rustic fishing theme
Our Historic Lodge (#8) has four spacious private suites