Some of the greatest memories and best adventures I have ever had are with my girlfriends. It is so special to leave behind our daily lives and go somewhere where we can all spend some wonderful quality time together. Whether it's a big group of you or maybe just you and your best friend looking for somewhere to escape to, Cherokee Park Ranch is the perfect location!
Our historic lodge and cozy cabins provide a peaceful place to call home for the week. Depending on the size of your group, we will get you set up in your own cabin to share or several lodge suites next to each other. Spend hours in your PJs with a cup of hot cocoa filling in the gaps of time spent apart. Immediately feel transformed back to those carefree, reckless days where you had not a worry in the world.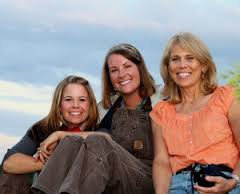 Get out of your comfort zone and do something exhilarating together! We have so many activities for you to do together that are sure to get your adrenaline pumping. Horseback riding is our specialty and we accommodate all riding abilities. Maybe a few of you just want to go on a walking ride and perhaps the rest would like to try your hand at loping horseback! Join us up at our outdoor arena and do some cattle team penning as one large group. We also offer river rafting, hiking, biking, skeet shooting, fly fishing lessons, art classes and so much more. At Cherokee Park Ranch, you build your own vacation to what each individual desires!
Don't forget to pamper yourself while you are here, it is a vacation after all! Treat yourself to a massage and spend every evening soaking in our hot tub under the stars with some wine and good company.
Many guests tell us that the best part about their vacation with us is that they don't have to worry about any cooking or cleaning. We do it all for you! Enjoy three delicious southern style meals a day to keep you energized and ready for the next activity. We have plenty of delicious desserts to satisfy your sweet tooth through out the week too. Each day your cabin will be freshened up by our talented crew so you can come home to a clean and tidy accommodation.
So call your babysitters, your pet sitters, and your girlfriends and get this trip of a life time started!!